Rules Reminders At a Glance
Remember to pick up after your pets, keep them leashed and dispose of pet waste properly when walking your pet in the common areas.
Please obey all speed limits when driving within the community, especially the posted speed limit.
How to Safelist a Vehicle: Download HERE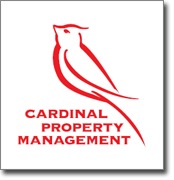 Professionally Managed by
Cardinal Property Management, Inc.
825 N. Park Center Dr., Suite 101
Santa Ana, CA 92705
Phone: 714-779-1300 / 800 400-6686
Office hours are Mon-Fri 8:30am - 5:00pm for routine matters. Emergencies can be handled after hours by calling 714-459-0477
Email: contactus@cardinal-online.com
Community Manager: Karen Holthe
email: contactus@cardinal-online.com
Customer Service: Allyson Loyola
email: allyson@cardinal-online.com
Pay your assessment online, set up Estatements and much more! Go to www.cardinal-online.com and login to your account by clicking on the Homeowner Login tab