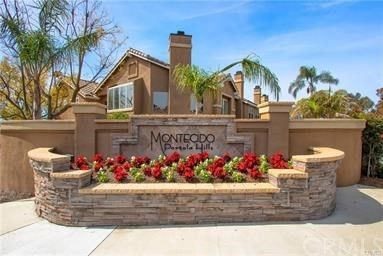 Montecido at Portola Hills
Professionally Managed by
Total Property Management
Accredited Association Management Company (AAMC)
23792 Rockfield Blvd. Suite 100,
Lake Forest, CA 92630
Office 949.261.8282 ● Fax 949.261.6958
www.totalpm.com
Managing Agent:
Lauren Swiderski
Email: lswiderski@totalpm.com
POOL REOPENING: The Board of Directors has worked very hard to create a plan to safely reopen the pool. With the guidelines in place, the pool will reopen August 1, 2020 and tentatively close October 31, 2020. In order to safely reopen the pool, several new guidelines have been adopted. The new pool hours will be from 10am-6pm daily. There will be an online reservation system in place to limit the number of people at the pool at one time (Reservations can be made HERE). A guard will be at the pool gates and completed waivers will be required in order to enter the pool during your reservation time. The complete list of guidelines are HERE for your review. The Board appreciates your patience during the time it took to implement these procedures and we hope you and your families enjoy the pool.
- Make a pool Reservation
- Pool Reopening guidelines and forms
Please read a message from Total Property Management regarding COVID-19 Mitigation Protocol: Download HERE
Termite Inspection: In order to maintain our termite warranty, and to prevent the need for future fumigation, Accurate Termite will be completing a community wide termite inspection. For your convenience, local treatment will be performed at the time of inspection, so everything is addressed at one time. Please see the flyer HERE and contact Accurate Termite to schedule your inspection as soon as possible. Your cooperation is required.
Montecido at Portola Hills Association is a private neighborhood located in Trabuco Canyon, California. The Association is comprised of 300 Condominiums. Amenities include a pool, spa, clubhouse, exercise room and friendly neighbors.
Montecido at Portola Hills Association is registered as a non-profit mutual benefit corporation with the State of California. The Corporation's charter is to provide community services and facilities for the general use, benefit and welfare of the owners. In fulfilling this charter, Montecido at Portola Hills Association is responsible to operate, maintain and regulate the operations and business affairs of the projects common areas and common interests.
We hope you find this website beneficial. The purpose of the website is to help create a sense of community and provide helpful information regarding our homeowners association. We encourage you to become familiar with the website and its contents to assist you in your understanding of your homeowners association and its operation.
- STAY INFORMED! Sign up to receive email alerts whenever there is community news, information or important documents posted on our community website! Signing up is easy & confidential! Just click HERE to read and fill out the sign up form!